Telos will celebrate its 15th year anniversary.
Telos 15 years anniversary technological additional
The team of Telos is going to launch an upgrade program which combines Telos's quantum technical parameters of Quantum Resonation Conditioner (QRC) and Grounding Noise Reducer (GNR) into its previous products.
This progress makes all products can be used for harmonizing by the technology of antenna (ANT)of Quantum Magnetic Tuning (QMT) which means we put the antenna of QMT on every two capacitances to release Schumann resonance from the downward capacitance. This plan is called " second floor plan" that is for building a two-story electric circuit on the original space.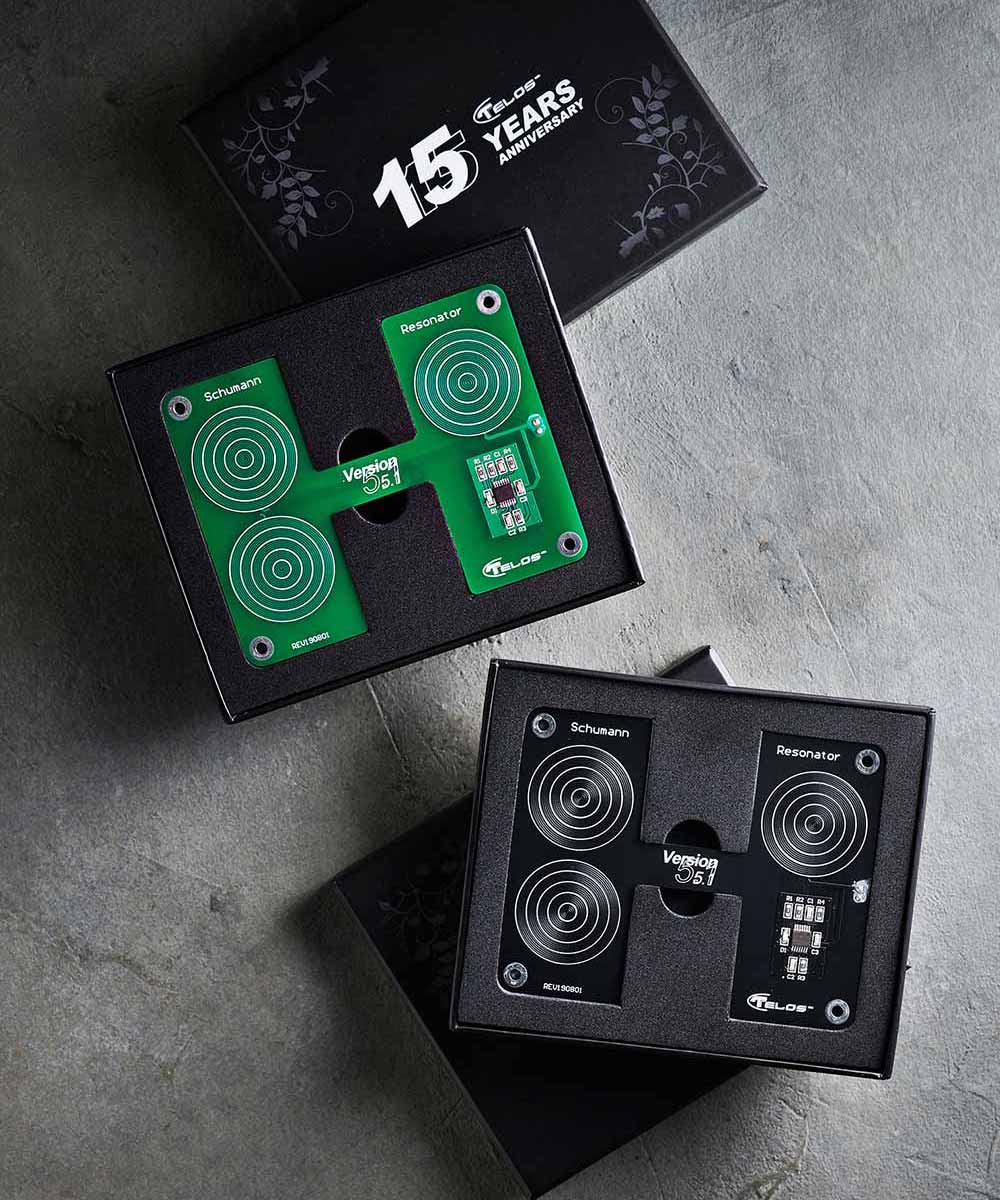 It is no any technical conflict with the version V5.1 and V3.1.
The components of V3.1 are selected, only 1 of them can be utilized amongevery 16 grains, which relate to the direction of electric current.
Moreover, the 15th anniversary plan is maintaining the previous version: V1.1, V2.1, V3.1 are functional, however , V5.1 utilizes incessant Schumann resonance fundamental principle and add QMT antenna rule into the inner material to urge inner components can be more stable and stay in ultra standard status to make capacitance can be more full scale exert in the detai ls of Low frequency.