We Redefine Audio Excellence
Established in 2006 in Taipei, Telos Audio Design Co., Ltd. is a leading audio product manufacturer in Taiwan. Our philosophy emphasizes capturing true-to-life realism and scale in sound, showcased through the brilliant design and meticulous craftsmanship of our products.
Guided by our commitment to excellence, our premium product lines feature materials like chrome, gold, platinum, and titanium, imparting a classy finesse and texture. This unique quality sets our offerings apart in the global market, allowing us to demonstrate both immense musicality and elegant design to passionate music lovers.
You can see the difference!
You can hear the difference!
You can definitely experience the difference!
Telos Audio Design, exquisite products made in Taiwan.
– Director Jeff Lin –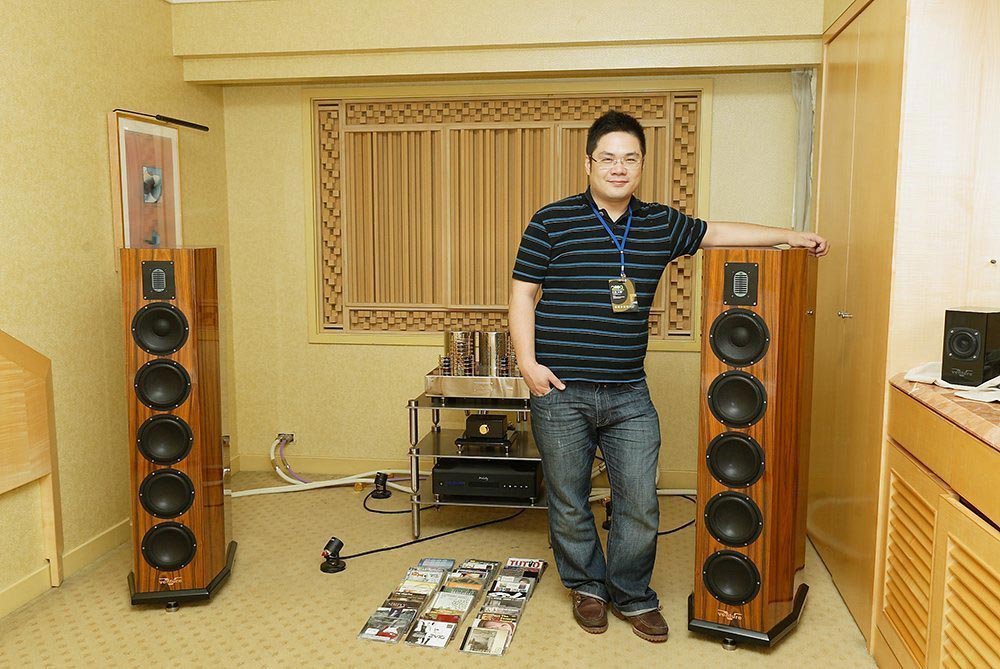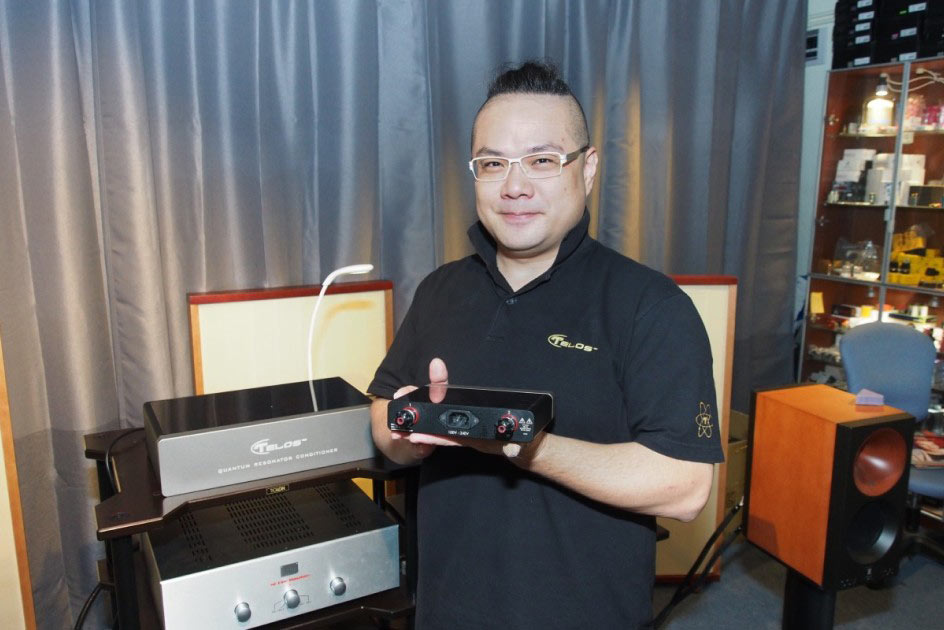 From Culinary Arts to Audiophile Mastery
Once a chef with a love for audio, Jeff's journey led him from the kitchen to the forefront of the audio industry. Beginning with audio diffusers, his business evolved to encompass cables, tuning devices, and representing international audio brands. Venturing into electronic tuning equipment, Lin's innovative products gained acclaim worldwide.
For fifteen years, he has unwaveringly upheld his passion, emerging not only as the founder of Telos Audio but also as an audiophile enthusiast whose enthusiasm rivals any other, earning him the admiration and friendship of many.
Telos Audio: A Global Symphony of Sound, Brands, and Vision
In addition to cultivating its own brand, Telos extended its services by representing esteemed foreign audio brands, including early collaborations with Venture Speakers and later partnerships with renowned names such as Tidal, Absolare, Stillpoint, Lampizator, Acoustic Revive, iFi, and more.
This expansion prompted Jeff's frequent visits to manufacturers and interactions with Telos distributors worldwide. Recognizing the necessity for a dedicated corporate headquarters due to the burgeoning business, Telos officially established its headquarters in Tamsui in September 2018, marking a pivotal phase in the brand's evolution.




Pioneering Excellence in Sound Innovation and Unrivaled Passion
Recognizing the need for uniqueness, Mr. Jeff strategically positioned Telos by offering premium power cables priced at over twenty thousand yuan. Featuring pure copper plugs and shock-absorbing rings, these cables delivered a distinct sound profile, setting Telos apart in a market dominated by plastic connectors. With exclusive on-site installations and auditions, Telos gained a competitive edge, surpassing European and American counterparts and establishing itself as an 'international brand' in regions like Hong Kong and Singapore.
Over the years, Jeff's commitment to excellence continued as he reinvested earnings into upgrading his audio system, fostering a deep understanding of top-tier equipment. Driven by an unyielding passion, this dedication fueled Telos' success, with positive reviews spreading among audiophiles and solidifying its position in the industry.